Sunday afternoon my fiance and I went to a local park to take a walk. It was in the lower 30's but sunny. I thought it was going to snow so I didn't bring my camera and ended up just using the phone for pictures.
It was a beautiful day and here are some pictures!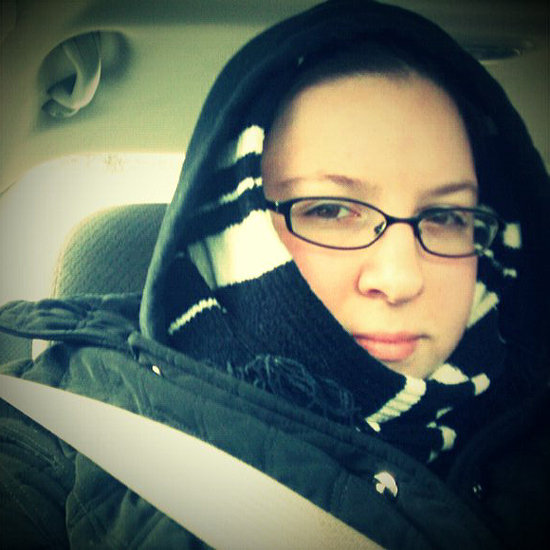 Me all bundled up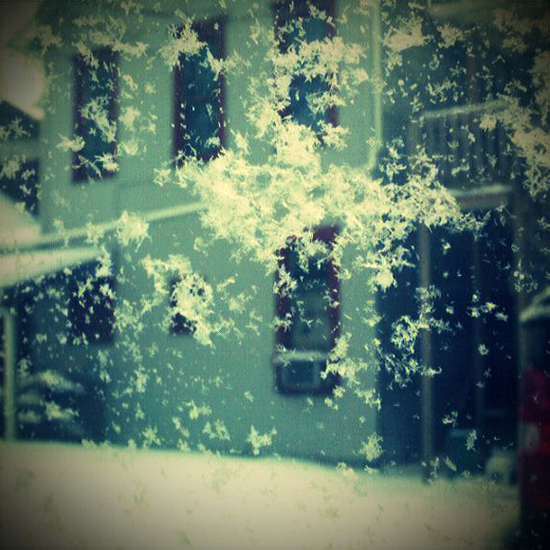 It was lightly snowing just before we left. They were really big flakes.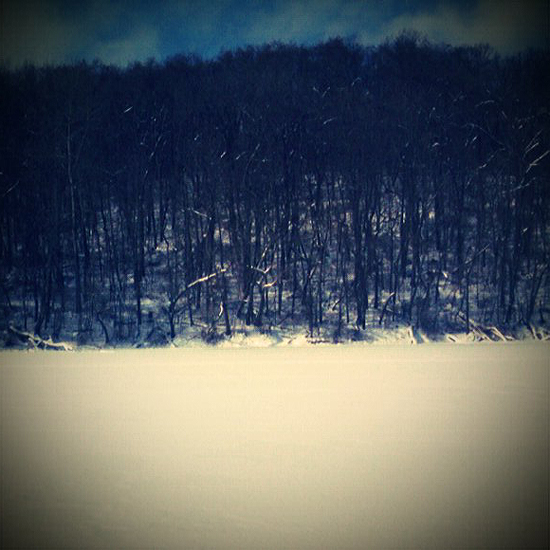 Trees. The snow you see in the bottom is a lake.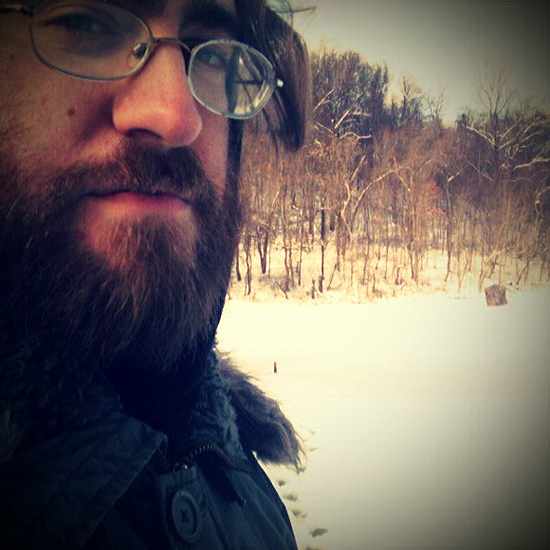 Scott, my fiance. I think he looks a bit grumpy. He has grumpy model face in pictures, always.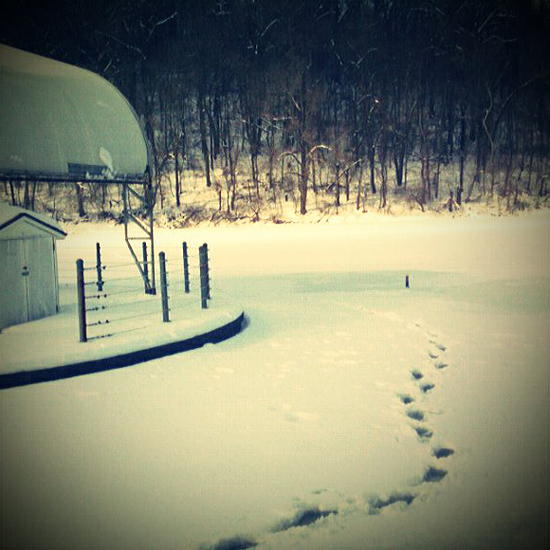 Last year, we came to this same park and walked on the lake. We tried again and the water must have been pretty solid because there were a lot of people ice fishing on it, but it was a bit squishy and I got nervous. These are our footprints on the lake.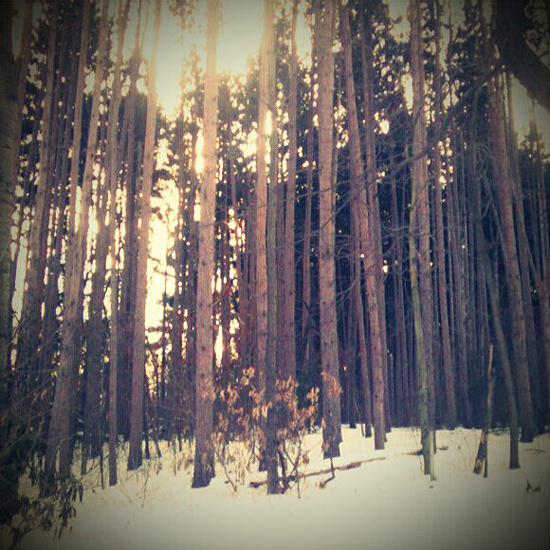 This park has 2 lakes and is surrounded by forests and trees. I thought these trees looked really pink when we were there.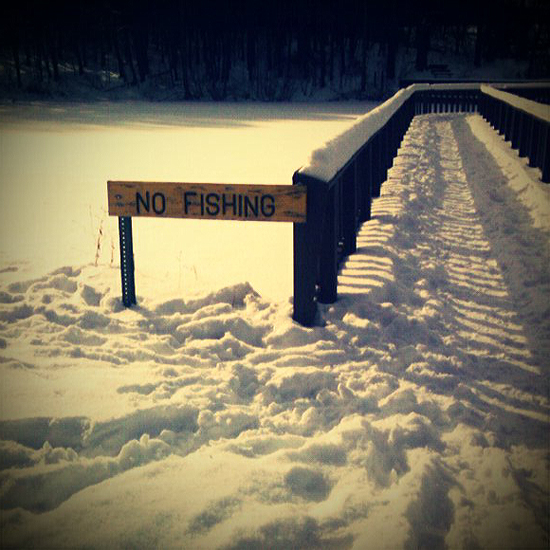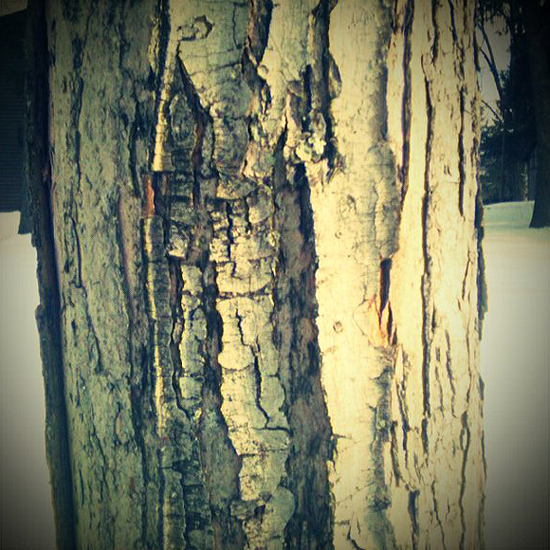 I have a thing for close up tree pictures. I really love bark, it's beautiful.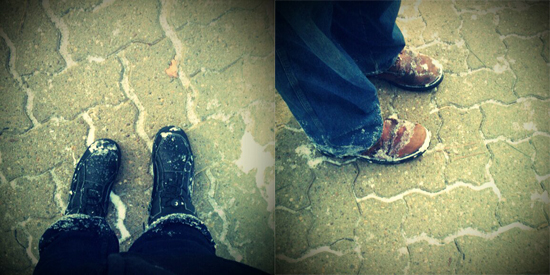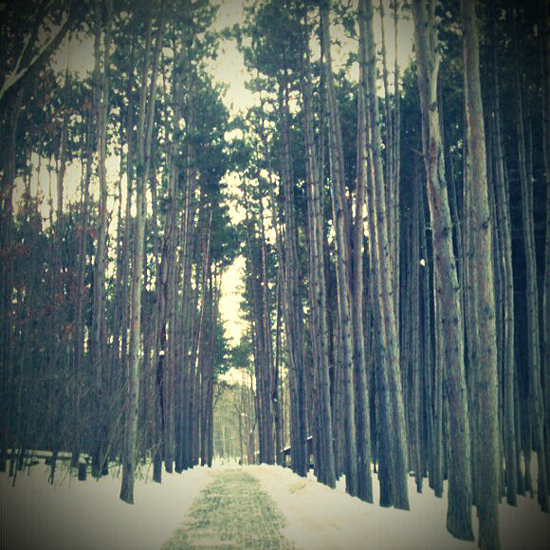 ♥ Did you see any nature this weekend?
(ps- Last week when I launched the new design, I failed to take into account the awfulness of IE! The blog looked perfect in FireFox and I didn't even think about anything else until I told my Mom to look at the new blog and she said it looked weird! So over the weekend, I worked on the coding and the blog should look similar on FireFox, Internet Explorer and Google Chrome now. I recommend using FireFox, because it looks best there. But if you're not, all the sidebars should look correct, there should be a rotating header and a menu bar in IE and Chrome now. If you see anything buggy or are using a browser besides FF and it still looks weird, please let me know asap!